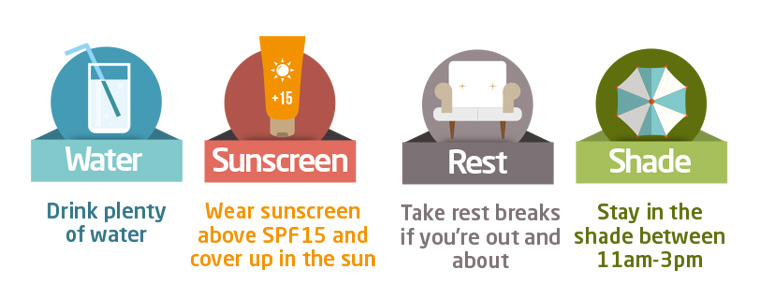 We're expecting more warm weather and the UK Government has issued a Heat Emergency with Monday 18th and Tuesday 19th July forecast to have temperatures in Consett above 30 degrees Celsius.
Heat can make us all uncomfortable but very warm weather can cause a risk to health to those who are vulnerable such as infants, elderly, and those with lung and heart problems.
There are some simple things you can do to stay well:
Stay hydrated by drinking plenty of fuids
Stay in the shade, wear a hat if out in the sun, and use suncream with at least UVB SPF 15+ and ideally 5 stars UBA rating
Take things slow and have plenty of rest
Check yp on those that are vulnerable such as family or neighbours
Keep your curtains closed to keep the sun out, and open your windows when the sun sets to help cool your home
The NHS has much more advice on how to stay cool and safe.