Are you a carer?
Do you look after someone who is ill or has a disability?
If so you are a carer!
You don't need to be paid or had any training to be recognised as a carer. You might look after an elderly relative, or support your parents if they have a disability, and anything in-between.
Please let us know by contacting our reception team, by doing this it means we can better support you and the person you care for. This ranges from offering you as a carer a flu vaccine each year, to checking in to check how you are coping.
Durham County Carer Support
Consett Medical Centre and Durham County Carer Support have entered into a partnership to identify unpaid informal carers in the Practice area and to ensure they receive information about their rights to information and support.
Priorities for the partnership will be to identify patients who are carers and carers who are  patients, ensure their health is checked on a regular basis and to connect them to services and support available from Durham County Carer Support.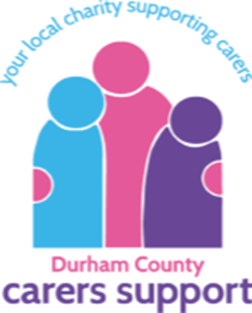 You might be helping someone with their personal care or be offering them practical and emotional support or just ensuring that they are safe and coping. As a result you might feel isolated, overwhelmed and undervalued. We can offer specialist advice and information, practical help with completing forms, gaining benefits, grants and other funding. We can also help Carers that are in need of a break.
Tel:   0300 005 121 23     Text: 07860 017 632
Email: admin@dccarers.org